Find the Perfect Fit!
Are you looking to buy a crane? Consult our Crane Advisor — an online tool that offers recommendations based on your specific lifting-application needs. The following quick, four-step process will tell us what you need so that we can help match the right crane for you.
Simply click and submit, and promptly, Crane Advisor sends you a personalized recommendation as well as an email that contains a link to access our suggestions
PLEASE DESCRIBE YOUR APPLICATION IN 4 EASY STEPS
STEP 1: CRANE/ HOIST
SELECT YOUR REQUIREMENT
STEP 2: INDUSTRY
SELECT YOUR INDUSTRY TYPE
STEP 3: CAPACITY
SELECT YOUR MAXIMUM LIFTING CAPACITY
STEP 4: SPAN
SELECT YOUR SPAN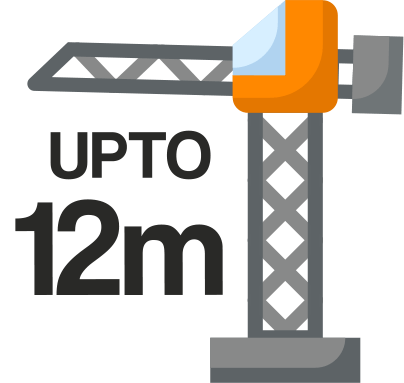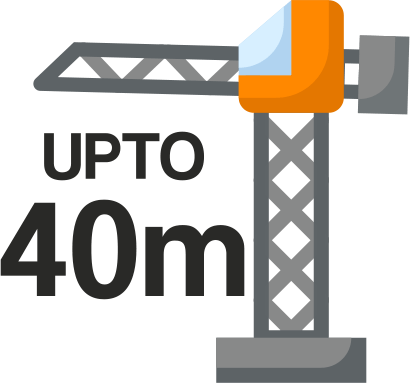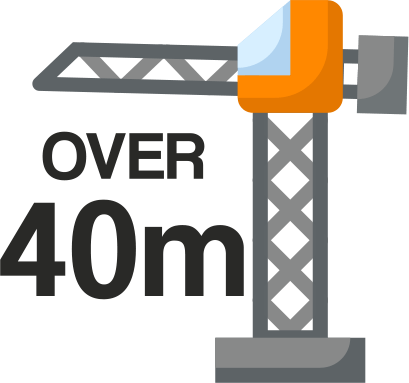 STEP 4: HEIGHT OF LIFT
SELECT YOUR HEIGHT OF LIFT
STEP 5: CHOOSE YOUR DUTY CLASS
SELECT YOUR CRANE USAGE CLASSIFICATIONS AS PER:
STEP 5: CHOOSE YOUR DUTY CLASS
SELECT YOUR CRANE USAGE CLASSIFICATIONS AS PER: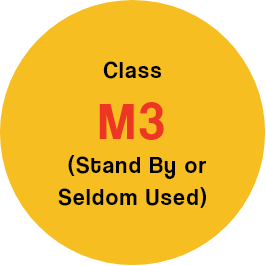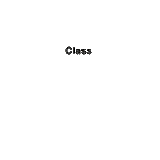 Light Duty
Cranes are essential pieces of machinery for lifting and moving in fields like manufacturing and construction. They come in a variety of forms, each tailored to perform a particular function.
Electric Overhead cranes: Fixed inside factories, electric overhead cranes use a bridge on elevated runways to lift heavy objects precisely.
Gantry Cranes: A gantry crane is a particular kind of crane that is supported by a framework or structure, often made up of two vertical beams and one horizontal beam. It is typically used in industrial environments to lift and transport huge commodities.
Jib Cranes: Jib cranes are excellent for specialised tasks and small workspaces because they have a horizontal arm that pivots around a vertical pillar.
HOT Cranes: The HOT (Hand Operated Travelling) Crane stands as a cost-effective solution ideally suited for maintenance tasks that require manual control of motion. Its operational mechanism relies on a closed-loop chain that hangs from a hand chain wheel, enabling precise control over movement. 
Light Rail Profiles: The light rail crane system is a versatile solution designed for industrial and storage needs. It suits monorail, bi-rail, and underslung configurations, with manual or electric travel options. 
A crane is a complex machine composed of essential components that collaborate seamlessly to perform lifting tasks. The four main parts of a crane are:
Boom: The crane's load-carrying, horizontally extended arm. The lifting reach of the crane is determined by the fixed or adjustable booms.
Hoist: This device is in charge of hoisting and lowering the weight. It is made up of a drum, a wire rope or chain, and a motor. The hoist makes sure that vertical movement is precise and under control.
Hook: The secure attachment point for the load. It allows for the safe transportation of materials and is suspended from the wire rope or chain of the hoist.
Trolley: The conveyance that moves along the boom or the horizontal beam (bridge) of the crane. It increases the crane's operational range by transporting the hoist and load horizontally.
Together, these crucial components allow cranes to carry out complex lifting operations quickly and safely in a variety of industries.
In the industrial landscape, the choice of crane type hinges upon the specific demands of the application, considering factors such as load capacity, workspace constraints, and operational environment. One commonly employed crane type is the overhead crane.
Overhead cranes, also known as bridge cranes, are extensively utilised in industries due to their versatility and efficient use of space. These cranes are typically mounted on a structural bridge spanning the workspace. They consist of a bridge that travels along elevated runways, allowing the hoist and trolley to move horizontally and vertically. Overhead cranes excel in tasks requiring precise and heavy lifting within a defined area, making them ideal for manufacturing plants, warehouses, and assembly lines.
Their capacity to manoeuvre heavy loads seamlessly while maximising floor space efficiency has positioned overhead cranes as an invaluable asset in industries where material handling and production processes are paramount. 
At Bajaj Indef, we utilize squirrel cage induction motors with IE2 efficiency standards. These motors are a type of AC motor commonly used for various purposes due to their simplicity, reliability, and cost-effectiveness.
The term "IE2 motor" refers to an energy-efficient electric motor meeting the International Efficiency (IE) standard, specifically the IE2 level. These motors are designed to be more energy-efficient and use less power compared to regular motors.
These motors are built to handle the demands of frequent starting and stopping, which often occur in applications with intermittent use. Additionally, they have low inertia, which means they can quickly respond to changes in demand. 
When it comes to constructing cranes, the choice of metal plays a pivotal role, directly influencing strength, durability, and overall performance. At Bajaj Indef, we employ alloy steel that adheres to the stringent IS-2062:2011 standards, specifically E-250, Gr.-Br specifications, for our cranes. By doing so, we ensure that our lifting operations are characterized by safety, efficiency, and prolonged effectiveness across a diverse range of operational scenarios.
For crucial structural elements like frames, booms, and trolleys, high-quality steel alloys and alloy steel are the preferred options. These alloys provide the essential strength needed to handle hefty loads and endure the rigours of lifting operations. 
When referring to the capacity of a crane, it typically pertains to the maximum weight it can safely lift and handle. Crane capacities can vary widely depending on the type and model of the crane. Factors influencing capacity include the crane's design, structural integrity, hydraulic or mechanical systems, and safety features.
The cranes (Single Girder, Double Girder, Underslung, Gantry, Semi-Gantry, Jib, HOT, Stacker, Light Rail Cranes etc) offered by us comes with capacities spanning from 1 ton to 70 tons. If you have specific questions about crane capacities for a particular model or type, feel free to reach our expert at +91 (22) 489-33303 or drop us an email at enquire@indef.com for specific information based on your requirements.
Hoists are indispensable tools in material handling, renowned for their versatility and efficiency. They come in various types, each tailored to specific lifting requirements and environments. Some of the commonly used hoists are:
Manual Hoists: These simple yet robust hoists typically involve a hand-operated lever, chain, or rope mechanism, allowing users to manually lift and lower loads. They are suitable for all sorts of applications from light to heavy duty loads and are the go-to choose in areas where electricity is unavailable.
Electric Chain Hoists: These hoists utilize an electric motor to drive a chain, enabling precise and controlled lifting. They are ideal for indoor applications and offer ease of use.
Wire Rope Hoists: Using a wire rope and drum mechanism, these hoists excel in heavy-duty lifting. They are commonly found in construction, manufacturing, and mining industries.
Explosion-Proof Hoists: Engineered to operate safely in explosive atmospheres, these hoists adhere to stringent safety standards. 
A hoist is a vital lifting tool for heavy loads, comprises the below essential components ensuring safe and efficient operations:
Motor: The powerhouse of the hoist, electric, hydraulic, or pneumatic motors drive lifting actions.
Chain/Wire-rope: The core lifting mechanism, the chain/ wire rope ensures secure and controlled lifting, catering to diverse load requirements in industrial and commercial settings.
Gearbox: Translating motor power into torque, the gearbox regulates hoisting speed and accuracy.
Brake: Equipped for safety, brakes halt unintended load motion when the motor is inactive.
Hook: The load connection point, securing the link between hoist and load via lifting medium.
Control System: Modern hoists feature advanced control systems, including buttons, switches, or remote controls, for precise operation by operators.
In a hoist, "Safe Working Load" is referred to as SWL. It speaks of the highest weight that a hoist is certified and designed to lift safely under typical operating circumstances. The SWL considers a number of things, including the hoist's overall design, component strength, and structural soundness.
Overloading from the SWL can compromise the performance of the hoist and increase the risk of accidents or equipment damage. Operators, supervisors, and other personnel involved in lifting operations must be aware of and adhere to the SWL specified on the rating plate or other documentation for the hoist. A safe and effective lifting environment is facilitated by routine inspections, appropriate maintenance, and adherence to the designated SWL.
CONTACT DETAILS
Please complete the following in order to get in touch with us!