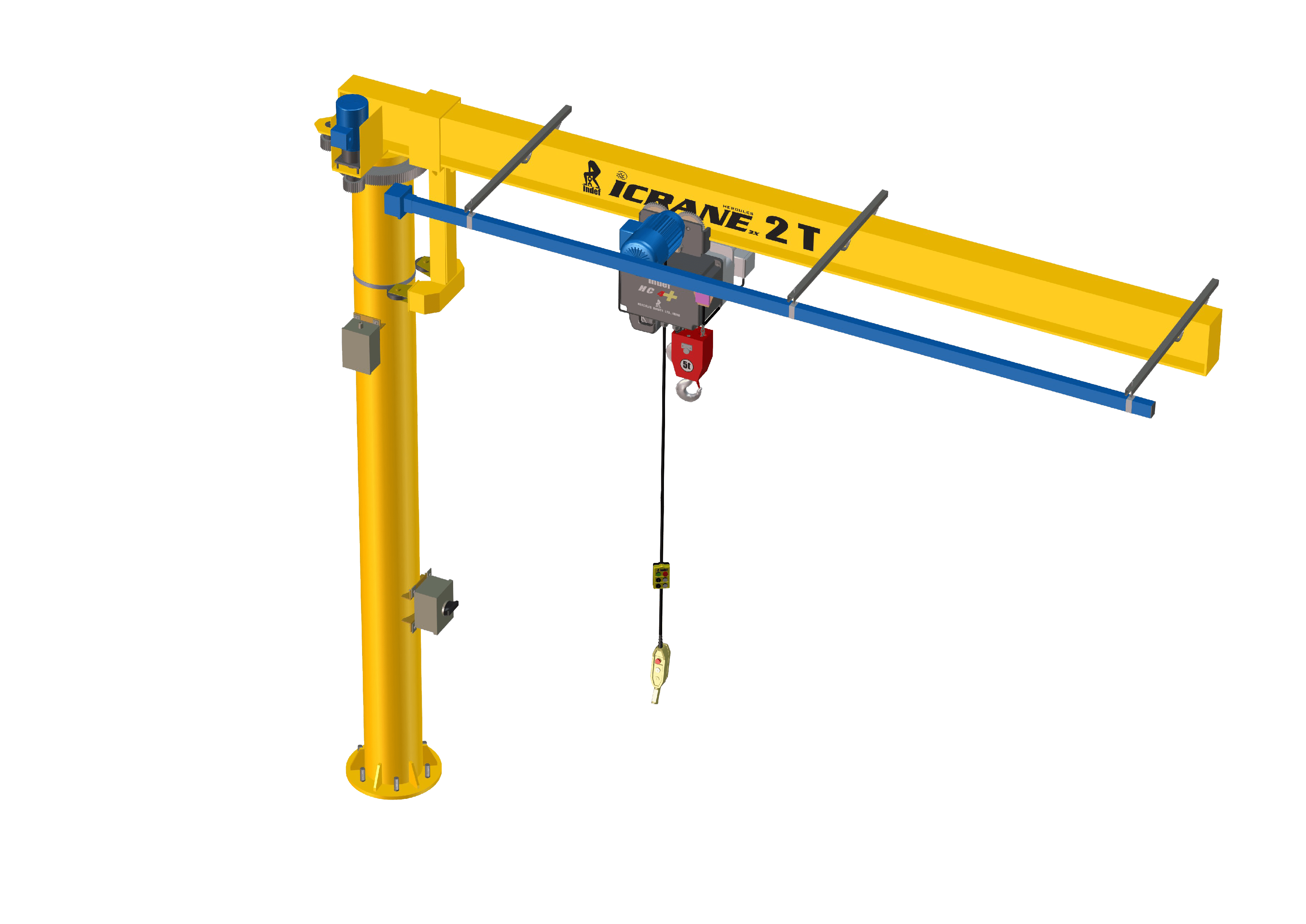 Equipped with standing column and a rotating boom, the Jib Crane is predominantly used for the loading and unloading of material onto machines & testing beds, for maintenance purposes and to cover a circular area of work.
Indef offers Jib Cranes with a rotating angle of 360° or 270° that can be operated manually, electrically or as a combination of both. We also offer wall mounted variants.
Our crane is recommended for M5/Fem 2M duty application and can also be used for outdoor and flame-proof work.
Generally used with a chain hoist and chain pulley blocks, a Jib Crane armed with a wire rope hoist is only used for certain specific application. We offer our cranes with a Safe Working Load of up to 3.2T, a height of lift of 5 meters and a boom length of 7 meters. Our light weight design and correct loading data allows for optimisation of the concrete foundation.
A complete Jib crane consists of –
1 Column
1 Boom
1 Reaction Arm
1 set of Base Plate with Foundation Hardware
1 Hoist with Trolley
USPs
Optimised structural weight of the crane prevents the column from uprooting.

The 360° variant comes with a combination of bearings to handle even the heaviest axial and radial loads

Our precise machining and alignment translate to lesser effort required for rotation and CT movement.

Secondary safety prevents column from uprooting.

The boom is equipped with an anti-lift arrangement.

Electromechanical overload device adds to the safety.

An adjustable rotation stop buffer helps in restricting the movement of the boom to match the requirements.
Features
The crane is available with a combination of manual and electrical operation.

The product can be provided with a light rail boom to support an SWL of up to 1T.

An adjustment for the rotation gearbox mounting provides proper torque transmission.

A slip ring helps with continuous 360° rotation.

An adjustment for the king post mounting bearing housing allows smooth rotation.

A handle with a sling at the end of the boom assists with manual rotation.

Benefits
Cost effective alternative for confined working areas.

Zero dependency on a shed or structure.

Fully dedicated towards a particular form of work to boost productivity.

Maximum hook approaches on either side.

Ease of operation and maintenance.
| | |
| --- | --- |
| SWL UP TO | 5 TONS (5000 kg) |
| JIB ARM NOMINAL LENGTH | UP TO 10 METERS |
| JIB ARM ROTATION | MANUAL / MOTORIZED |
| JIB MOUNTING | COLUMN / WALL |
| HOISTING/ TRAVEL SPEED | UAL SPEED OFFERED AS STANDARD VFD (Optional) |
FAQs
FAQs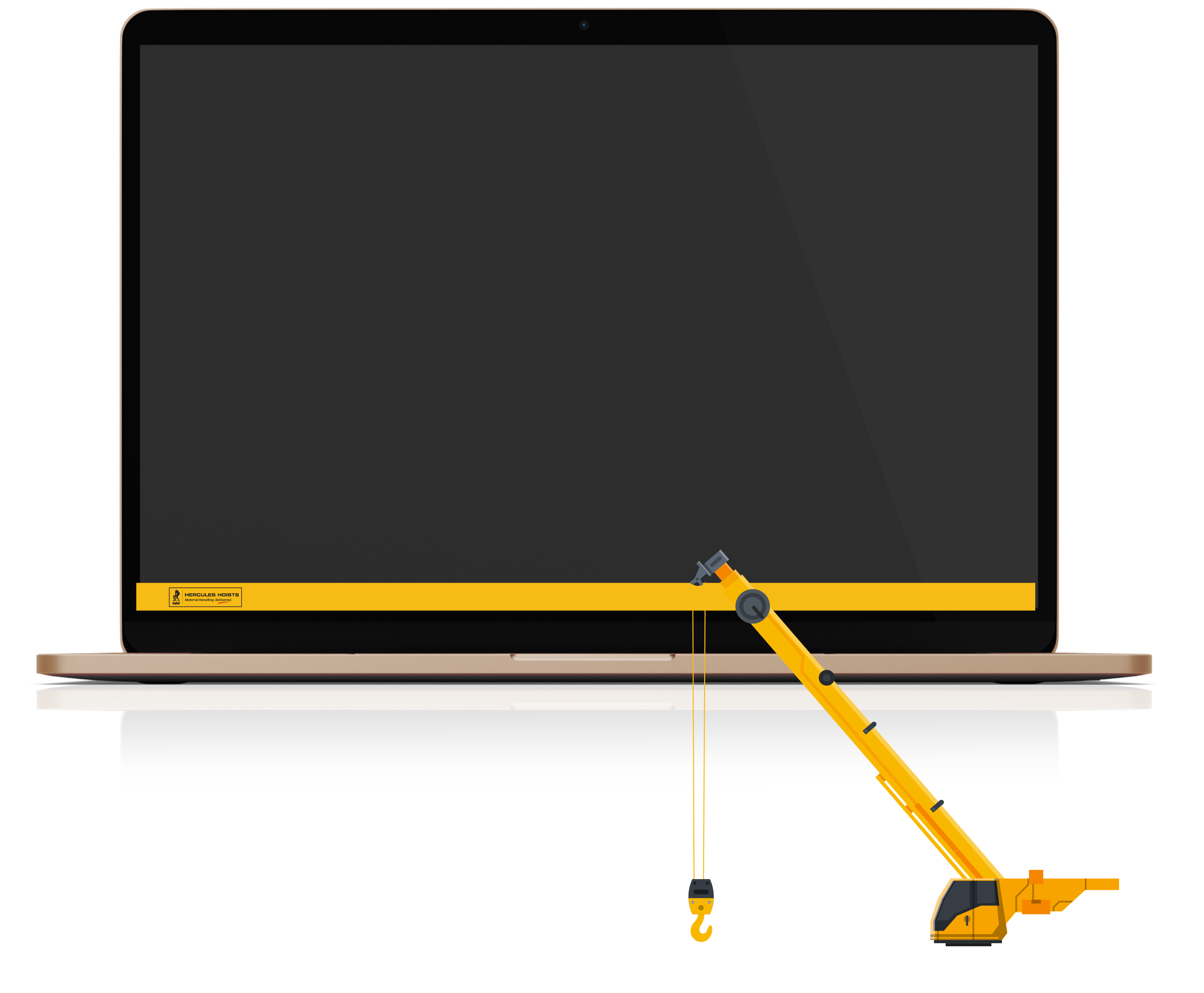 Does the Indef Jib Crane have any national or international certifications?
Ans: The Indef Jib Crane is compliant with FEM and ISO Standards.
What is the maximum capacity of this crane?
Ans: The product can support up to 3.2 tonnes.
What is the maximum span of this product?
Ans: The maximum span is 7 meters.
What is the maximum height of lift that can be provided with this product?
Ans: The maximum height of lift is 5 meters.
Is there a data logging or conditional monitoring facility available with this model?
Ans. Yes, our iQueue technology which is Industry 4.0 standard compliant can facilitate this.
Where can I find a service facility and spare parts for this crane?
Ans: The Indef Service Team is available at all regional offices. You can also call or WhatsApp us 24x7 at +91 8669994119.
Where can I buy the Indef Jib Crane?
Ans: Indef is present pan-India. You can reach out to us at +91 (0) 2192662511 or enquire@indef.com.
How can I get a list of Indef crane customer references?
Ans: You can reach out to us at enquire@indef.com and we will be happy to provide you with the references
What industry segments does Indef cater to?
Ans: We service all industries except Process Cranes.