corporate SociAL responsibility
Apart from delivering world-class lifting solutions, Indef is a company with a deeply rooted need to create positive social impact. We firmly believe in our role as global citizens with an obligation to enact real change in the world through various initiatives.
With everything the planet gives to us, the importance of giving back to it and the society at large cannot be understated. As a dutiful company, we have always believed in this goal and our Corporate Social Responsibility arm works towards making this goal a reality.
From empowering school children and villagers from various tribes to caring for the environment and its limited set of resources, Indef is involved in several initiatives that we are proud to call our own.
We are constantly looking for new ways to help those in need and do not shy away from going the extra mile to make the world a better place for all our stakeholders.
Our CSR Projects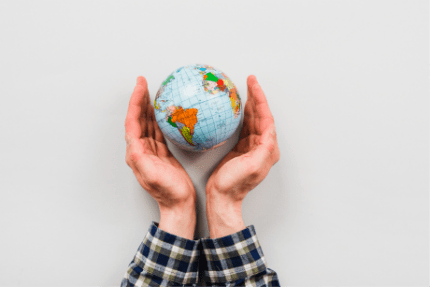 To promote sports talent in the country and provide hopefuls with opportunities and infrastructure, Hercules Hoists has joined hands with Seva Sahyog Foundation to sponsor its Krida Vikas Project.
Currently being carried out in a phased manner from Karjat, Maharashtra, this initiative seeks to provide talented individuals with all that they need to excel in sports from technical education to access to scholarships, mentoring, nutrition and addiction awareness. 
Under this program Hercules Hoists has decided to support Mr. Nisar Ahmed, an underprivileged athlete from New Delhi with immense potential, who has broken junior athletics championship records. The company shall sponsor his coaching, nutrition and overall training.
Another gem who is being sponsored is Mr. Sanjeev G Hammannavar, an International Para Table Tennis player. Having represented and won the country many accolades in various events around the globe, Hercules Hoists aims to provide this sporting champion with the necessary means to go all the way to Paralympics and make the nation proud.
Under project Green India, our employees and our NGO partner Seva Sahayog Foundation will partner up to plant saplings across tree plantation drives and make the world greener. This phased project will run for three years and 600 saplings will be planted in different village areas of Karjat, within a school premises in Vadap and in Khalapur.
In July 2021, the company planted 2000 saplings in Khalapur to support local tribal communities by earning a living from the resources.
The Nana Nani Park Project aims to bring health awareness and enjoyment together for senior citizens and children alike. The project will enable the construction of a public garden with open spaces for people to freely relax in and a playground for children to play in with the objective of promoting health education and enjoyment together.
To honour a request made by the Jambrung Gram Panchayat, Hercules Hoists also helped out several tribal villagers by supplying necessary groceries to those who were badly affected by the COVID-19 pandemic and the cyclone rains of June 2020.
Under this project, Hercules Hoists aims to build sustainable infrastructure for children from schools in Khalapur with the objective of improving their perspective towards education and with the motto 'चला आनंदाने शिकुया'. For the ZP Govt. School we wish to set up a smart classroom and for the Vavoshi School we will provide an RO water purifier set-up.
The village of Khadaki Katkarwadi in the Raigad district of Maharashtra has a seasonal river 'Bal Ganga' which would dry up during summers. Even though through many government initiatives there were a few dams which have been built here, now these dams are filled with silt, thereby reducing the water storage capacity of these structures.
Under our project we will de-silt the existing cement check dam and spread this silt through surrounding agriculture or wastelands, repair the reservoirs and construct Gabion structures to help villagers and other tribal communities in the area. Soil fertility is expected to improve and by breaking velocity of speeding water even soil erosion and further degradation is expected to cede.
Our Sustainable Goals
We strongly resonate with the global sustainability initiatives currently underway all around the planet. Even our own sustainability goals model those of reputed international organisations and our group CSR philosophy mimics key aspects that have been identified as 'in need of critical attention'.
Since change begins at home, most of our initiatives are centred around local communities, and not just those that are instrumental to our business. We are also keen about giving passionate individuals wings to fly high.
Eradicating Poverty

Clean Water and Sanitation

Climate Action

Sustainable Infrastructure

Eradicating Poverty