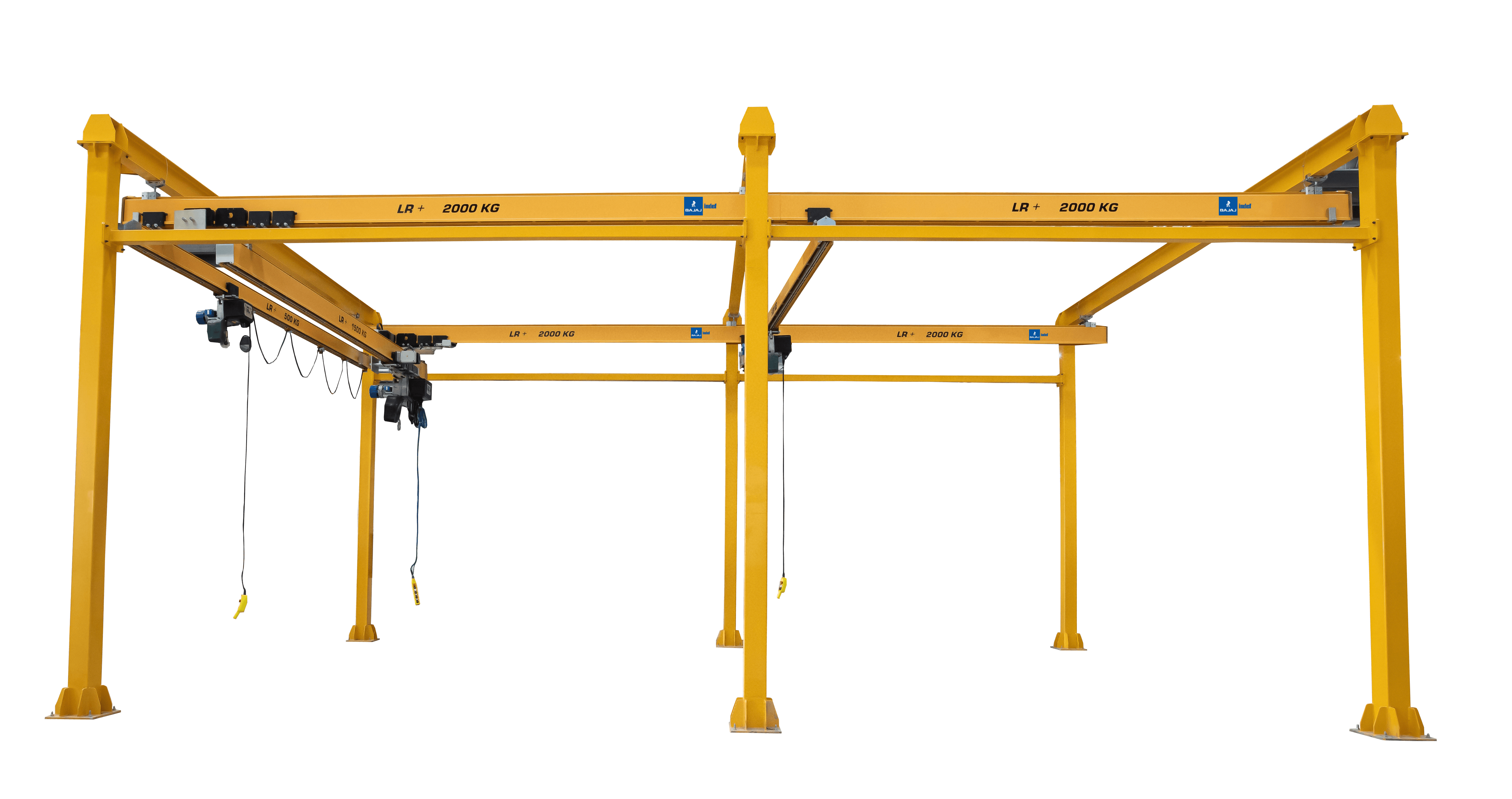 The iCrane LR+ System is a comprehensive solution for all your industrial and storage needs with the capacity to handle loads up to 2000 kgs and with a wheelbase suspension up to 10 meters. This technologically advanced and efficient modular machine was conceived, designed and built by experienced experts and is a patented product of Indef.
Its advanced design and validation software tools are a result of contemporary production technology. Suitable for both monorail and bi-rail configurations, it can also be used as an underslung monorail with manual or electrically operated travel.
The iCrane LR+ System can –
Lift loads vertically using lifting equipment like an electric chain hoist or other such products fit for the job.
Enable cross travel of the load using a hoist mounted on an electrically or manually operated trolley that moves along the main track of the light crane.
Enable longer travel of the load using manual or electrical trolleys that slide on the light crane's track.
USPs
Equipped to handle a high flow of travelling trolleys and lifting components.

Allows for easier coupling of the modular parts used to make the system, even at a height.

Specially designed trolleys, both manual and electrical, ply on the external of its beam.

Higher visibility and faster accessibility of the system helps with periodic inspection and maintenance activities of the crane.

Travel and lifting components can be easily electrified using a trailing cable system or a conductor system. Current collectors are incorporated on the LR+'s beam to facilitate this without using additional space.

Connecting sections of different sizes makes the structure modular and futuristic.

A suspended ball and socket arrangement on articulated joints allows for pendulation up to 8° minimising horizontal force and stress on the support structures.
Features
Equipped with the following features, the joint systems used in the LR+ beams ensure maximum functionality and reliability.

Perfectly aligned profiles with precision centers given by frustum conic compasses.

Easy accessibility to the fixing screw allows for easy fitting and inspection.

The use of binx nuts and auto-locking ensures protection against unscrewing.

Protection from corrosion using bolted and galvanised joints.

Profiles 150, 210 and 270 can cover a load range up to 2000kgs which maximises suspension distance.

A flat four pole 'bus bar' with a block plug protects against the risk of contact by accident or flexible festoon line cable systems with trolleys positioned in the LR+'s beam.

Benefits
The maximum load carrying capacity of a profile helps save costs by minimising steel support construction, number of suspension components and installation time.

With all three sizes being easily interconnectible, the design is the most modular alternative track system seen.

An option for busbar or festoon for electric supply system is not just safe and easy but also makes maintenance easier.

Equipped with a smooth sliding surface for trolley wheels. Wheels of the cross-travel trolley can also be easily inspected.

Treatment of surface preparation and painting is made easy.

Profiles are highly stable even when horizontal force is applied.
| | |
| --- | --- |
| SWL UP TO | 2 TONS (2000 kg) |
| Wheelbase Suspension | UP TO 10 METERS |
FAQs
FAQs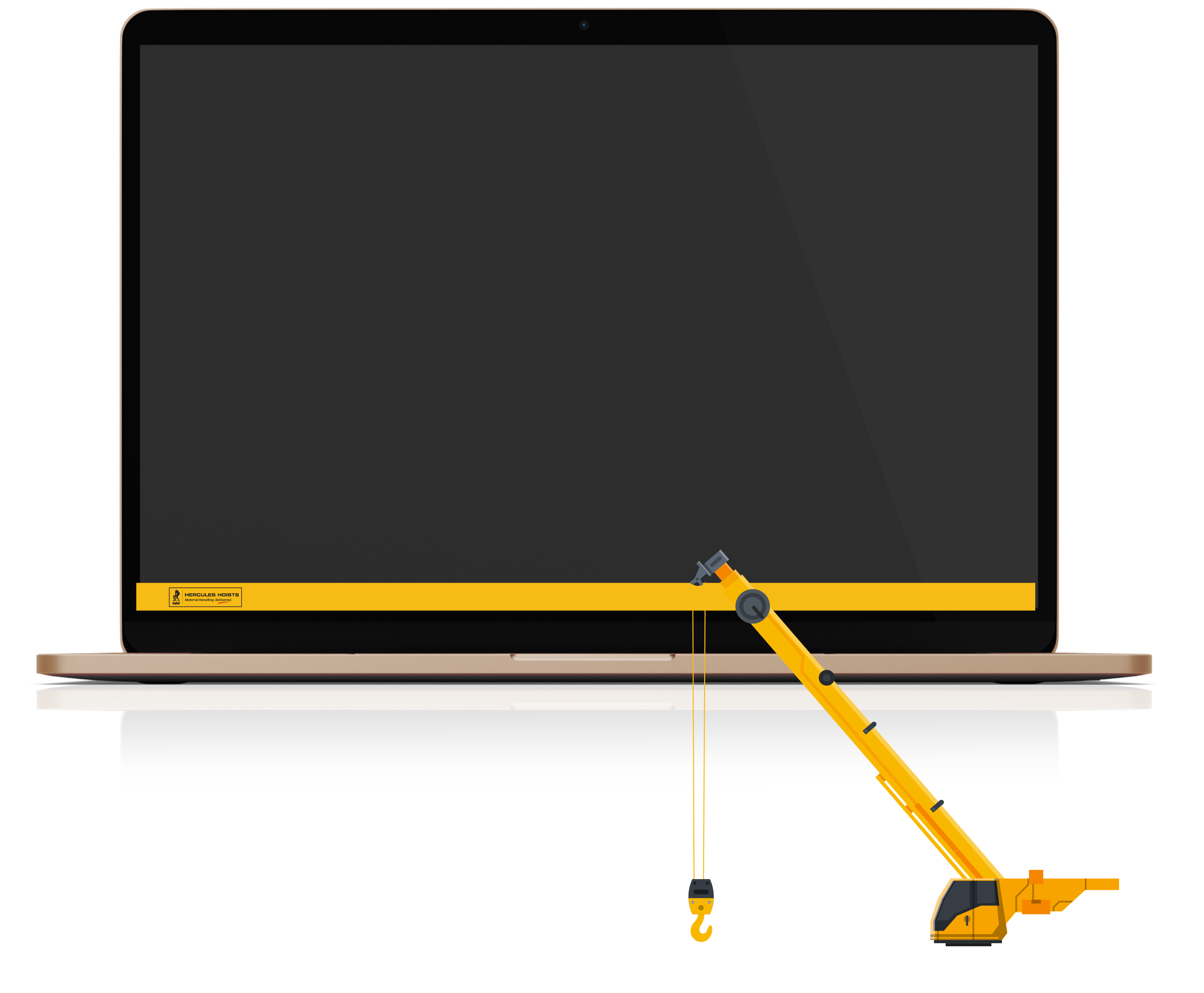 What is the maximum capacity of this light crane?
Ans: We can provide a system with a capacity of up to 2 tonnes.
Can you provide a motorised trolley for cross and longer travel?
Ans: Yes, can provide a motorised trolley for capacities exceeding 500 kg?
Do you provide portal structure for the LR+?
Ans: Yes, we do provide portal structures.
Where can I find a service facility and spare parts for this crane?
Ans: The Indef Service Team is available at all regional offices. You can also call or WhatsApp us 24x7 at +91 8669994119.
Where can I buy the Indef Light Crane Profiles?
Ans: Indef is present pan-India. You can reach out to us at +91 (0) 2192662511 or enquire@indef.com.
How can I get a list of Indef crane customer references?
Ans: You can reach out to us at enquire@indef.com and we will be happy to provide you with the references.
What industry segments does Indef cater to?
Ans: We service all industries except Process Cranes.