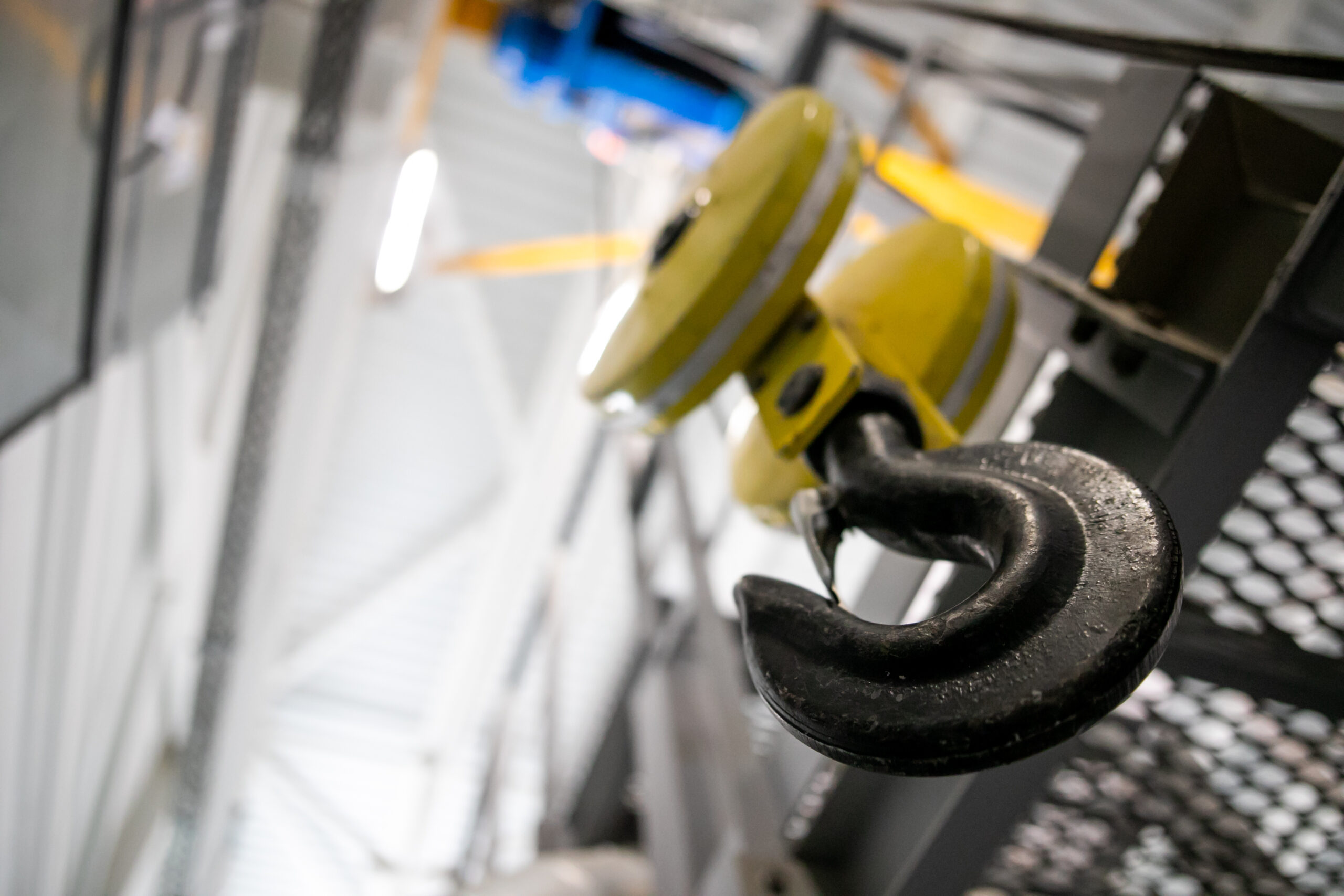 A HOIST FOR EVERY INDUSTRY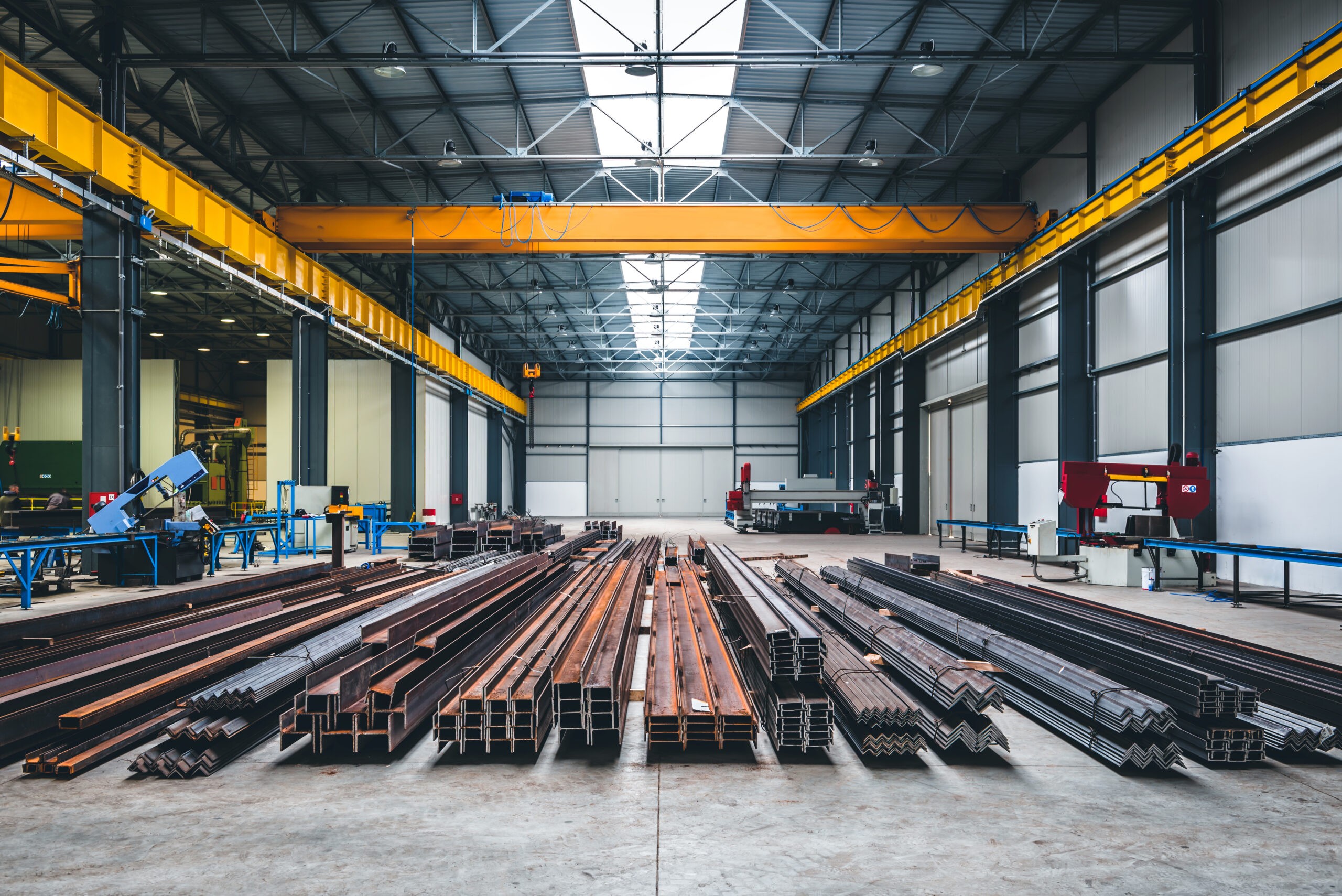 A CRANE FOR EVERY INDUSTRY
Why Hercules Hoists
At the pinnacle of the material handling industry, Bajaj Indef stands as the unrivalled market leader. Our legacy is in every meticulously crafted solution we offer, each tailored to exceed your expectations.
Uncover the art of mechanical perfection through our diverse range of products. From the flawless precision and unmatched strength of Indef's chain pulley block to the forefront of engineering embodied in our electric chain hoist and the revolutionary efficiency and performance of our wire rope hoist series, each offering tells a unique story of excellence.
For over six decades, we have harnessed the power of evolving technology to forge unbreakable bonds of trust. This inherent advantage sets us apart, enabling us to deliver solutions that not only meet but exceed your expectations. The resounding testimonials of our satisfied customers echo our unshakeable belief in our capabilities. 
Our expansive pan-India network ensures swift access to our exceptional products, complemented by proactive service support that stands unmatched.  Choose Bajaj Indef, where ingenuity and experience converge to shape the future of lifting solutions. Your journey towards seamless material handling begins here.
Explore
Our Products
Welcome to a world of precision and ingenuity in material handling solutions!
Our hoists and cranes are meticulously crafted to seamlessly align with your unique needs, presenting a symphony of efficiency and excellence that resonates with every task.

Our exceptional heavy duty material handling product quality and unparalleled customer service, stands as a sentinel, ensuring that your requirements are met with precision and promptness.
Industries We Support
Discover boundless possibilities with Indef – your ultimate partner in versatile material handling across Automotive, Engineering, Metals, Petrochemicals, Power Generation, Cement, Food Processing, and more. Elevate your industry with our seamless material handling solutions that blend innovation and reliability, ensuring your success at every turn.
Spare and Services
In the realm of true business leadership, the measure of distinction lies in unwavering post-sales dedication. At our core, we embrace this ethos, redefining service beyond transactions. Dive into the heart of our unparalleled commitment – Explore Our Services Today.
These services encompass on-site and on-call support with rapid technical solutions, carne/hoist health check-ups, annual maintenance contracts to mitigate production timeline disruptions, and operator training programs designed to optimize the value of your investments.
Clientele
At the pinnacle of our pride is a distinguished group of clients, whose long-lasting relationships serve as a living example of the exceptional quality that has come to be associated with Bajaj Indef. In a world where excellence is more than a promise—it's a heritage inscribed in every connection—discover the tapestry of trust and loyal clientele spanning across industries. This enduring legacy is a testament to our unmatched product portfolio of material handling solutions developed over time coupled with customised offerings as per client requirements and proactive service support.
Testimonials
Mr. Ganesh Shetty
General Manager, JSW Steel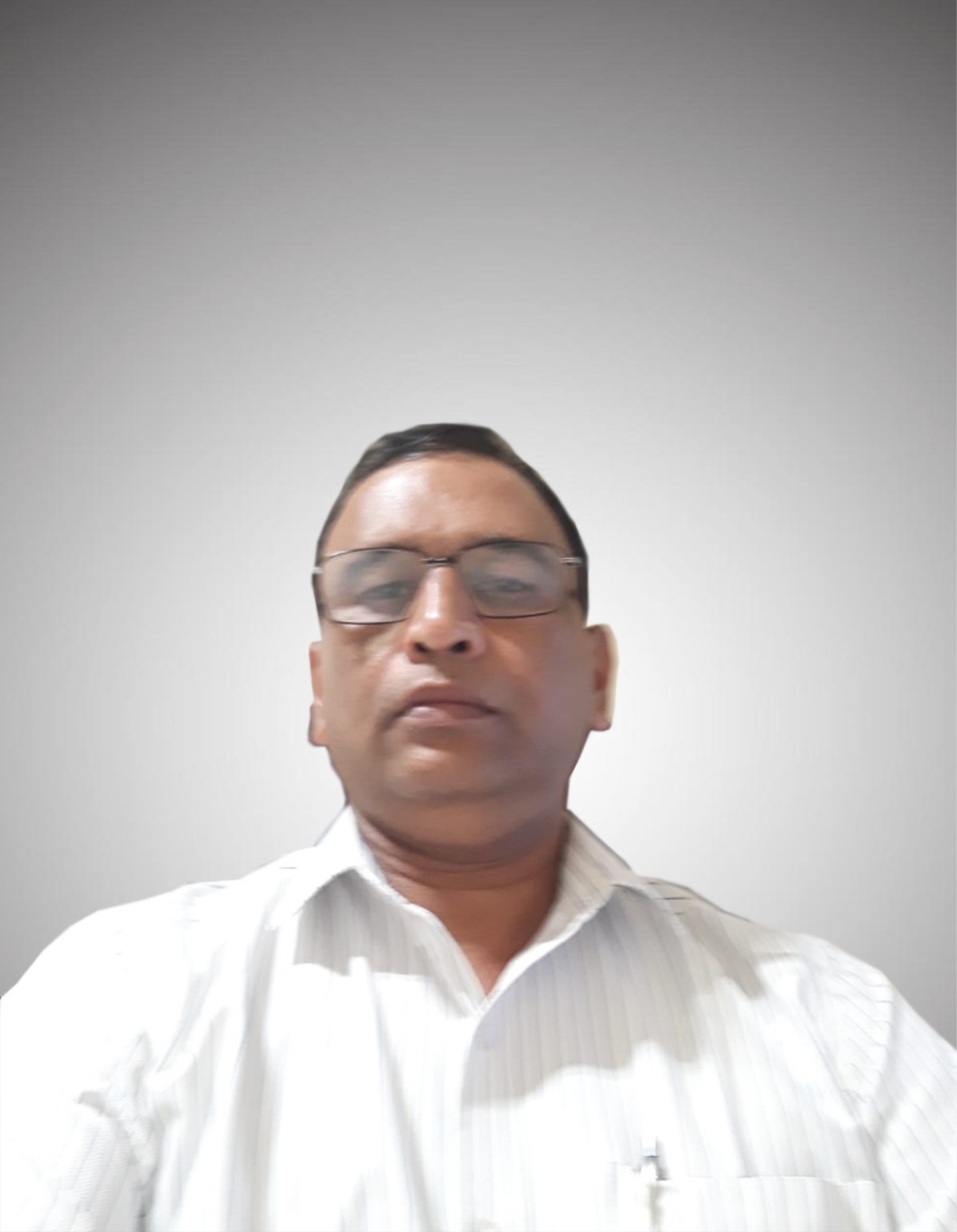 Mr. K. Prabhakar Reddy
General Manager, Covalent Laboratories Pvt. Ltd.
Mr. Chander Tejwani
Deputy General Manager, Bharat Bijlee Ltd
Mr. Ajay Gupta
Director, Precision Autocastings Private Limited
Mr. Ashish Machhi
Purchase Manager, WAB India
Mr. Ramprasad K
Head of Technology and Infrastructure, ACS Industries, Inc
Mr. Rashmi Ranjan Mohapatra
Senior Manager Purchase, Gupta Power Infrastructure Limited
Mr. Subhasis Biswas
TM International Logistics Limited
Mr. P. Chandrashekhar
AGM-Projects, BKT Tires
Mr. Laxminarayana
Manager, MRF Tyres
Mr. Pradeep Pradhan
EPACK Polymers Private Limited
Mr. Somvir Singh
Manager, Indo Autotech Ltd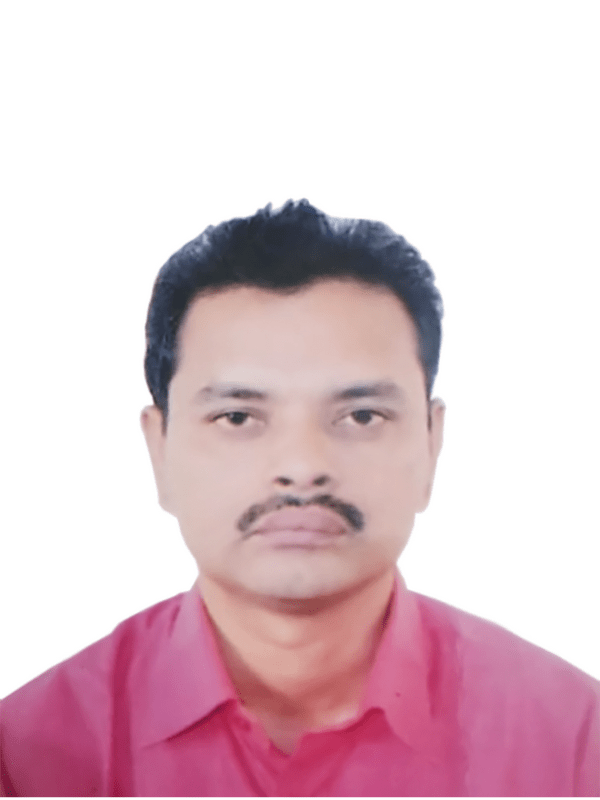 Mr. Narayan Guchhait
General Manager - Projects, IFGL
Ninad Marathe, Amol Kohle, and Minesh Shah
L&T Power
Mr. Raman Srinivasan
Director, Krans Cranes Private Limited
Our relationship with INDEF goes back many years and we have never had a chance to complain about their offering. We are a rough use industry and their products fit very well within our daily use. Not to mention the customer support is very helpful and always willing to lend a hand.
We have been using INDEF products for many years now. The INDEF Flameproof hoists are rugged, robust, and value for money. The brand is customer-centric and always on top of its game for service and maintenance. INDEF is truly a mark of trust and superior quality.
Indef products like the HC+ Series Chain Electric Hoist and iR Series Wire Rope Hoist are technologically advanced and superior in quality than those of others. The low maintenance and plug & play parts ensure our service is seamless and infrequent.
Bajaj Indef has been an integral part of our operations for a remarkable 25 years, seamlessly integrating their hoists and cranes into various divisions of our company. Their prompt and efficient resolution of challenges, along with consistent spare parts availability, make them our go-to choice for material handling.
We have been associated with Bajaj Indef for the past 1.5 years, and it has been a smart decision. Their responsiveness and proactive approach in addressing challenges have ensured uninterrupted operations at our organization. Despite attractive offers from other companies, Bajaj Indef's outstanding reputation and reliability influenced our choice.
In mid-2022, we had specific material handling equipment requirements, including a 5-ton EOT crane. After careful evaluation, we chose Indef due to their superior product quality and proven performance. The seamless performance of their product and excellent support from their service team left us highly satisfied.
We've a collaboration with BAJAJ INDEF for six years as our material handling equipment partner. We rely on their EOT Crane for its premium quality at a reasonable price. We are completely satisfied with the product's performance and their excellent service support. We appreciate our partnership and look forward to many more successful years together.
Bajaj Indef has provided us with best-in-class quality products and exceptional service support. Even during challenging times, they delivered and installed a wire rope hoist promptly showcasing their commendable service level. The product has been functioning impeccably for over 2.5 years without downtime.
We've been working with INDEF for more than 25 years, and their products and services have consistently met our needs and exceeded our expectations. Their excellent service never falters, making them stand out among vendors we've tried. Their CPBs and EOT cranes are highly appropriate for our applications, and even the installation and commissioning have been impressive. The biggest crane we've acquired, one of the heaviest ever used in the tire industry, is a testament to their capabilities.
Indef products, especially the Baby and WRH I-II-III Series hoists, offer excellent performance, rugged design, and affordability. They have proven to be trouble-free, easy to operate, and are used across all our plants due to their quality, performance, and productivity. Indef's excellent service support and user-friendliness make working with them extremely simple. Unlike imported hoists with long downtimes, Indef is readily available with accessible spares. We hope to see Indef develop next-generation products to meet our advanced requirements. As supporters of Indian products, we admire Indef for its indigenous offerings.
Indef provides exceptional service support and offers the most trustworthy products in terms of quality. Their timely response and dependable service make it easy for us to collaborate. They swiftly resolve challenges, and we wish them success in their future endeavors.
Indef offers the right application requirement for our product, providing the perfect and reasonably priced solution. Their dependable service and user-friendly products have been highly satisfying. We wish them all the best for their team, future endeavors, and company growth.
Over two decades of association with BAJAJ INDEF, we're completely satisfied with their top-notch product quality and excellent service. They are our go-to choice for material handling needs, and we look forward to continuing our collaborative journey.
At Bajaj Indef, we have found a trusted and dependable partner for our material handling needs. Their customer-centric approach, responsiveness, and support from their sales and project teams have consistently exceeded our expectations. Bajaj Indef's ability to provide customized hoists and cranes tailored to our needs, competitive pricing in EPC projects, and exceptional coordination in post and pre-order communications have made them a valuable choice. We are highly satisfied with their products, services, and collaborative approach.
We've been using BAJAJ INDEF products for over 20 years and are very satisfied with both the product range and customer support. From chain pulley blocks to electric chain hoists and wire rope hoists, our buyers have responded satisfactorily to INDEF products. The uninterrupted use, operation, and support have been remarkable.
Our Awards & Accolades
Amid the tapestry of success, our types of material handling equipment proudly echoes with the resonance of awards and honours. Each accolade is a testament not only to our exceptional product & service offerings but also to the very essence of our work culture and visionary leadership. Join us in celebrating these triumphs that redefine excellence.
2021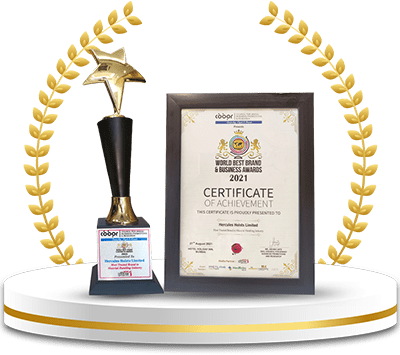 World Best Brands and Business Awards
Most Trusted Brand in Material Handling Industry
It is the flagship event that will bring together people from various industries to bridge the gap and assist the industry in collaborating and providing the best to society. This Prestigious Business Summit and Awards are for those who have made a
...
significant contribution to the Brand and Business
2017
INDIA'S MOST TRUSTED COMPANIES AWARDS
India's Most Trusted Material Handlings Equipment Company
It is a distinctive benchmarking project which defines the credibility of India's most successful, fastest-growing & upcoming companies. It is a salute to the companies who have worked hard in all aspects to win the trust of their stakeholders.
...
The award council strives to recognize the positive contributions & the creativity of the brains behind the companies that have played a significant role in the growth of the Indian economy.
2007, 2008
SMB Awards
Top Indian SMB in Machines & Equipment
It is a recognition platform that honours prominent businesses that have demonstrated powerful leadership & influenced the region's business landscape.
ABP Locater