Manual hoists, also known as Chain Pulley Blocks, are a proven solution for heavy load management. Widely used across industries with lifting needs, this product works on the principle of a chain coiled on two wheels in chain blocks.
Whether it's a factory, construction site or warehouse, this versatile product fits in perfectly at any facility.
Simple usage, wide applicability and robust design make it a must have in the industry.
Indef is a pioneer of this product with over 60 years of experience. Using our design expertise and focus on high quality, we provide hoists that fit perfectly into the customer's requirement.
Reliability and safety are the key considerations behind every piece we make. Our large range of chain pulley blocks are spark-proof and configurable as per any need and support capacities from 0.5T to 40T.
We are truly committed towards creating a locally made but world-class product.
When the call is for precision-driven supervisory control for load lifting, the Ratchet Lever Hoist is the perfect tool in our arsenal.
With its ergonomic design, high quality components and simple-to-use build, the Ratchet Lever Hoist is easy to manoeuvre and monitor over.
The hoist comes with large, non-slip hand knobs and reversing levers with free running mode that ensure safety during operation.
Our Pulling Lifting Machine is the manual hoist to have when the requirements ask for loads to be pulled horizontally over and above lifting needs. This easy-to-use hoist is also used when precision-driven supervisory control is required and serves a wide variety of functions in the industry. High-quality, galvanised wire ropes that pass-through precision-grip jaws are used for lifting alongside the hand lever.
The Trolley facilitates movement of loads connected to hoists in cross-directions. Suitable for I/H monorail beams and single girder beams of cranes, the Trolley comes with push-pull tyres and geared wheels. Side plates prevent breakage of any kind and the Trolley is balanced by adjustable double axles on 4 wheels for better balance.
Products Offerings
usage
The site has an undeveloped electrical connection

For one time erection, installation & maintenance of equipment

For one time erection, installation & maintenance of equipment

The facility environment is hazardous
application
A wide range of capacities facilitates a wide of range of application

Prominent sectors include Metals & Metal Processing, Engineering (Heavy/Light), Infrastructure, Mining, Food Processing and Pharmaceuticals, Defence, Petro-chemicals, Power (All Types), Automobile and Ancillary products, Steel, Agriculture and all other material handling industries.

Can easily simplify the work done by manual labor

Fits well in industries where heavy load-lifting is required or with assembly line functions.

Ratchet Lever Hoists in particular can be used to position pipelines etc.

Pulling Lifting Machines are used to pull rail wagons, fishermen ship into repair shops etc.
benefits
Chain Pulley Blocks and Ratchet Lever Hoists can be used to lift loads vertically without any need for electrical connections

Pulling Lifting Machines help with moving loads both vertically as well as horizontally.

Trolleys help in cross directional movement of loads when mounted along a manual hoist.
How to pick the best hoist
for you!
Analyse Usage Pattern:
Industry specific application | No. of hours' worth use per day for hoisting | Average weight of load per shift 
Assess Duty Class Requirement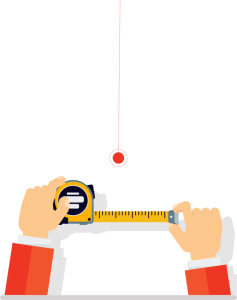 Measure lifting height below hook
Capacity:
Check The Lifting Capacity Requirement
Enquire Now