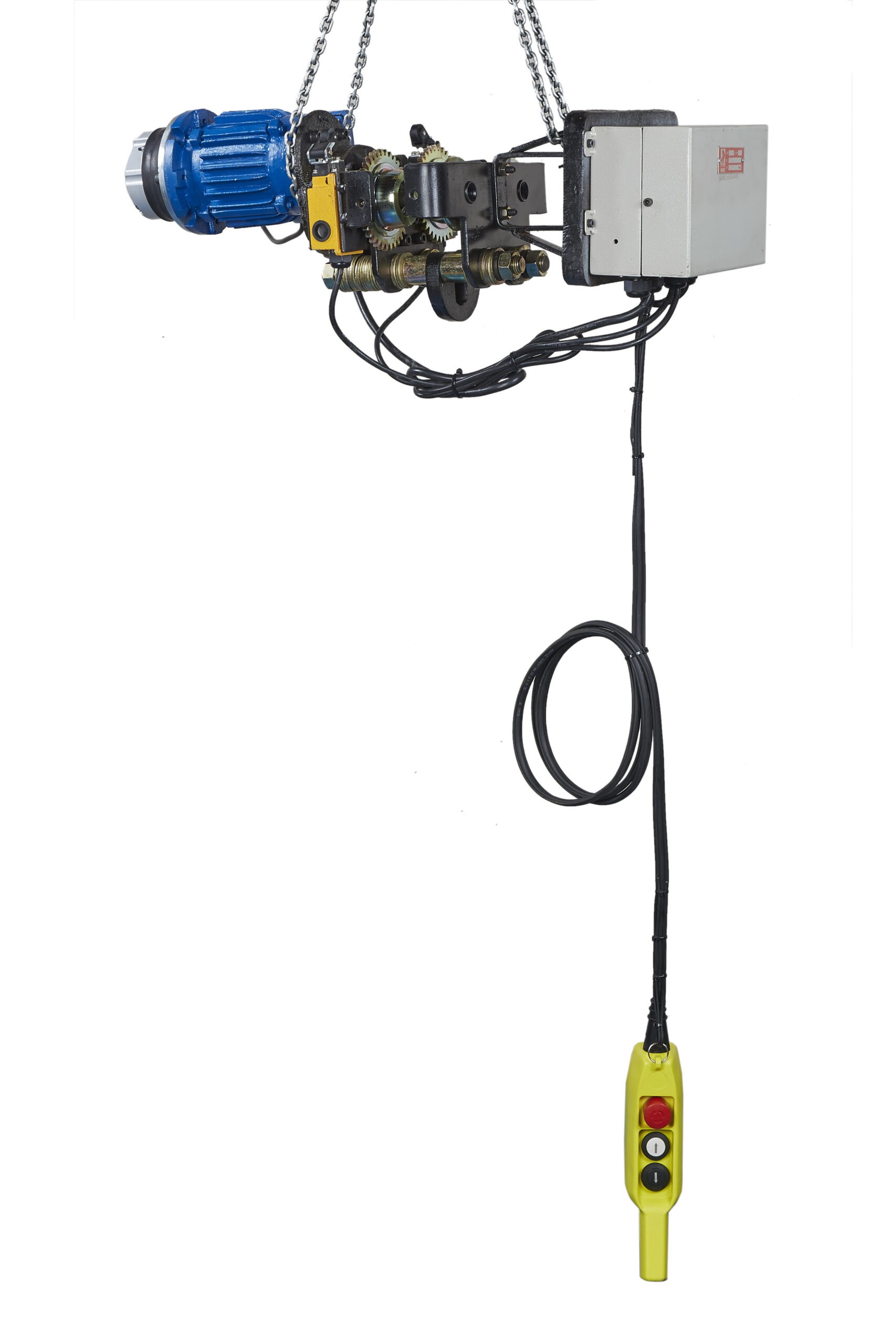 Trolleys, connected to a hoist, enable the cross-direction movement of a load. The machine drive-through operation can either manual or motorised. Trolleys are generally either push or pull types or comprise a geared wheel with electric motor.
The Trolley wheels are ideal for the I as well as the H constructions of the monorail beams and the single girder beam of the cranes. The right-angled side plates add to protection from wheel shaft breakage, from falling down and work as a beam flange cleaner.
An adjustable double axle equalises the trolley wheel load on improper beam flanges. A trolley also comes with powder plated side plates, alloy steel wheels with double ball bearings lubricated for life and, white zinc coated hand chains and hand chain wheels. The light weight electric drive comes with a powerful AC brake motor.
USPs
Trolley plates are designed to accommodate smaller beam heights and therefore provide customers with better working height.

Allows customers to save on capital.

Spherical wheels accommodate I and H beams.

The Gearbox, coupled with a geared shaft, drives the motor and increases efficiency.

Highly rated motors increase longevity. There is a provision for thermocouple and encoder adaptation if required by the customer.

Can be upgraded to the Industry 4.0 platform with the Indef iQue feature.

Comes with an energy efficient motor and electromagnetic AC/DC brakes.
Features
Supports an SWL capacity up to 3T for the ET and up to 10T for the GT and PT.

Ideal for up to 305mm flange flat and taper beams.

The compact, modular design also complies with FEM/ISO/IS classification.

Fact acting, fail-safe AC brakes are standard and allow for DC brakes on request.

Single speed or Dual speed options with HID technology.

Anti-tilting and anti-fall arrangements to protect from X Y Z misalignment.

Flanged wheel ensures there is no override or beam-flange mismatch.

Sealed ball bearings for the wheels.

SG Iron-cast wheels in 5T and above models. Forged En 8 wheels in up to 3T models.

Forged/press plates across the range.

Single side load axle adjustment ensures secure load balancing and equalising of improper beam flanges.

Central load suspension with 4 wheels.

Protective and pocketed self-lubricated cast hand chain wheel for the geared trolley.

Stainless steel options available.

Frequency inverter for steeples travel motion.

Suitability for hazardous application and curved paths.

Benefits
Perfect for a wide range of beam applications.

Additional safety from falling of loads.

High longevity of the product owing to the material used.

Even distribution of loads.

Lower maintenance requirements.
FAQs
FAQs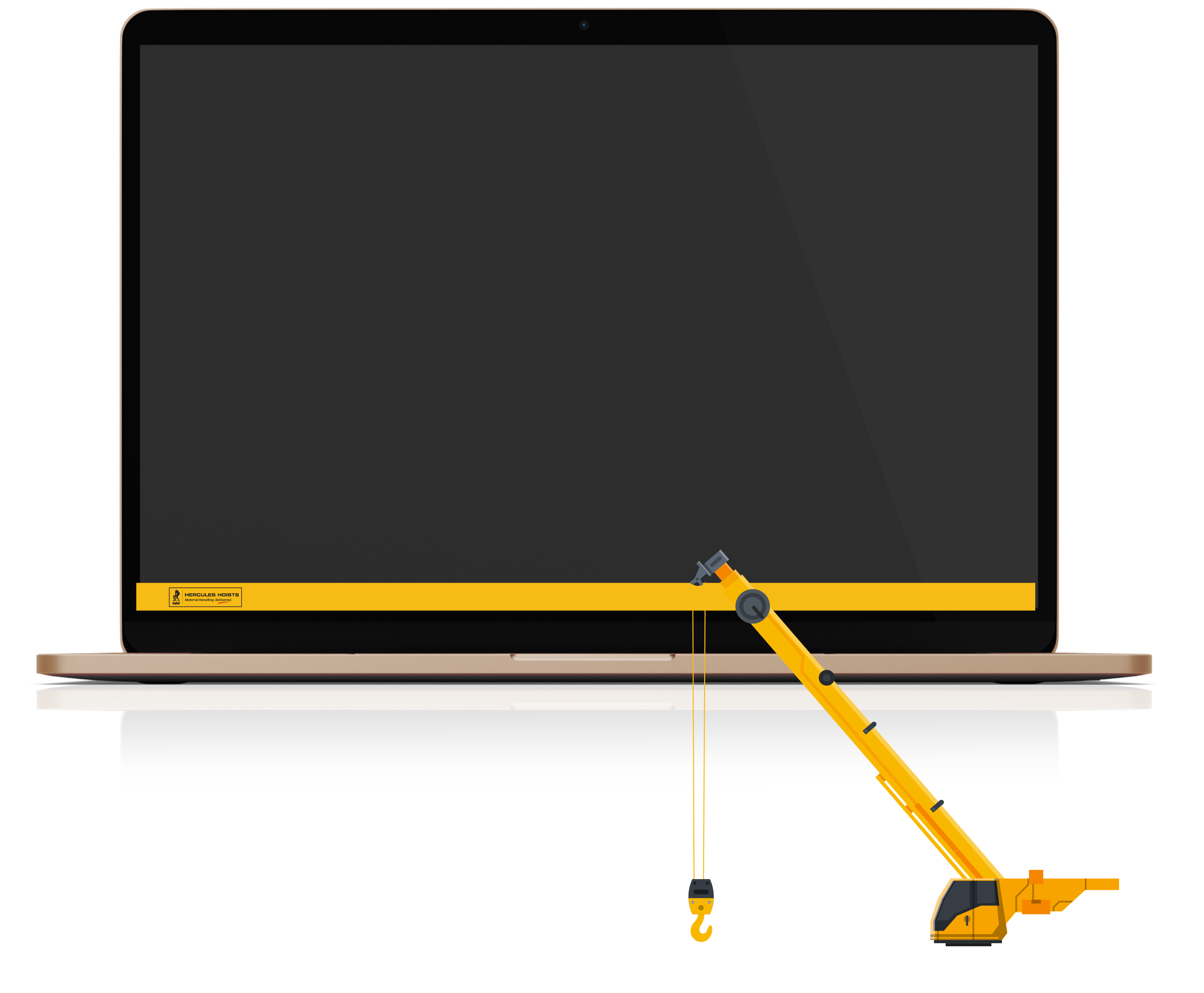 Which trolley model should you choose for your hoist and why?
We offer multiple variants and designs to suit every application and usage requirement. Our Hoist Advisor feature can recommend the best of options for you.
Do the trolleys have any national or international standard certifications?
Yes, they comply with FEM/ISO/IS and Indian standards.
Can the Indef trolleys be used for heavy-duty application?
Yes, they are suitable for heavy-duty application. Check-in with our Authorised Business Partners or HHL Sales staff for the most appropriate model for you.
What is the warranty period for the product?
We provide a 1-year warranty on the trolley.
Can we do cross lifting with the product?
No, the loads are to be lifted in a vertically straight line to avoid wheel override.
What safety features does the trolley come equipped with?
The trolley comes with anti-tilting, anti-falling sweeper plates for all models. The ET comes with fail safe disc brakes and travel limit switches.
Can the trolleys be used where the shade height and operating height is restricted?
Yes, the STIER trolleys are equipped with low height side plates which are suitable for when the beam height is constraint.
Can the trolley be used in hazardous operation areas in industries like Oil & Gas, Food and Pharmaceuticals?
Yes, the trolley can be made suitable for hazardous conditions on request.
Where can I buy the Indef trolley?
Indef has a pan-India presence of authorised business partners. You can reach out to your nearest ABP or email enquire@indef.com for more details.
Where can I find spare parts for the product or get it serviced?
Our pan-India network of Indef Clinics is staffed with Indef Certified Technicians and you can also find critical spare parts here to suit your requirements.