he Steel Mill Duty Hoist or SMD is a high-speed product that offers high, true vertical lift and is great for heavy-duty application. These are highly customisable and offer an SWL up to 90T with height of lift up to 175m. These products can also help you increase the production capacity of your factory via its optimised design and overall dimensions.
USPs
Highest SWL and height of lift range offered by Indef.

Ideal for demanding work.

A very low maintenance product thanks to its low propensity for wear and tear.

Geared motor and drum splined arrangement ensure lower downtime.
Features
SWL ranges from 5T to 90T and offers a height of lift up to 175m.

Heavy-duty construction coupled with a robust, modular design.

LH/RH (4/2 falls) grooves on the drum.

Twin drum option available.

High speed and high lift options available.

Optional VFD, radio remotes and shoe brake PLC control.

Can be designed for applications in hazardous areas.

Benefits
Highly efficient geared drive system translates to 20% longer service life.

Low noise, low maintenance, compact and highly customisable product.

Easily accessible gearbox, motor, drum, brake and panel unit.

True vertical lift prevents rope twisting.
| | |
| --- | --- |
| Capacity Range | 5Ton to 60 Ton |
| Lifts | 20 mtr to 150 mtr |
| Mountings | Fixed suspension Trolley suspension |
| Types | Standard Short headroom Twin hook Double drum |
FAQs
FAQs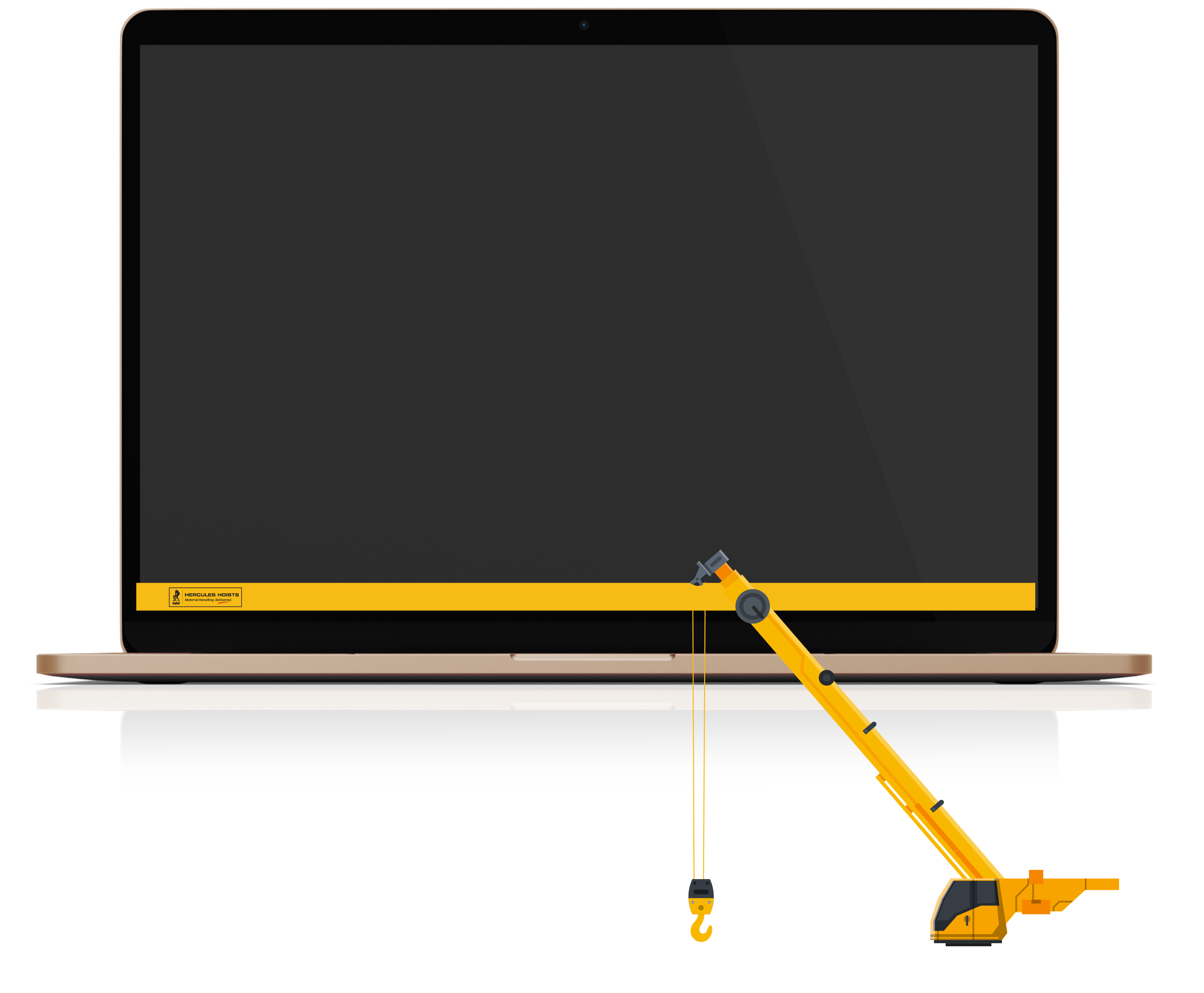 Which hoist model should you choose and why?
We offer multiple variants and designs to suit every application and usage requirement. Our Hoist Advisor feature can recommend the best of options for you.
Does the Indef SMD have any national or international standard certifications?
Yes, it complies with FEM/ISO/IS and Indian standards.
Can the Indef SMD be used for heavy-duty application?
Yes, the Indef SMD is suitable for heavy-duty application. Check-in with our Authorised Business Partners or HHL Sales staff for the most appropriate hoist for you.
What is the warranty period for the product?
We provide a 1-year warranty on the Indef SMD.
Can we do cross lifting with the SMD hoist?
No, the loads are to be lifted within a 5-degree angle of the vertical axis.
What safety features does the SMD come equipped with?
The SMD comes with offer limit switch, overload relay, rotary gear cam limit switch and fail-safe brakes as safety features.
Can the SMD be used where the shade height and operating height is restricted?
Yes, there is an ultra-short headroom option available. The product can also be customised to suit consumer requirements.
Can this product serve a height of lift of more than 100m and come with a double speed option?
Yes, this can be made available on request.
Can the SMD be used in hazardous operation areas in industries like Oil & Gas, Food and Pharmaceuticals?
Yes, this product can be made usable in these conditions on request.
Can the SMD be used in a dusty environment?
Yes, the SMD panel comes with IP55 protection to be used around dust.
Where can I buy the Indef SMD?
Indef has a pan-India presence of authorised business partners. You can reach out to your nearest ABP or email enquire@indef.com for more details.
Where can I find spare parts for the product or get it serviced?
Our pan-India network of Indef Clinics is staffed with Indef Certified Technicians and you can also find critical spare parts here to suit your requirements.