Glorious 60th Year Celebration of Hercules Hoist Limited "INDEF"
Our 60th anniversary is not just a spectacular celebration of our path to success, but also to celebrate our most loyal and dependable customers, business partners and hardworking employees; without whom these 60 glorious years of accomplishment would not have been possible. This material handling legacy was established on the 15th of June, 1962 in collaboration with Heinrich De Fries at GmbH, Düsseldorf, Germany, and the production was commenced in our Bhandup Facility with Batliboi as the exclusive sales partner. Later, in 1972, the factory was shifted from Bhandup to Mulund. We also got listed on the National Stock Exchange in 2001 and began to fly higher in 2008 by achieving the 100-crore turnover mark. Then came our splendid 50th anniversary milestone in 2012, and we started the new crane manufacturing facility at Chakan, Pune in 2014.
We have recently taken a 3x larger manufacturing facility at Chakan and will be shifting soon. Currently, we are not limited to the Indian market- our geographical footprint has expanded beyond our borders into Africa, Bangladesh, and the Middle East. Our value in the market signifies the strength of our brand.
To quote our Chairman, Shri. Shekhar Bajaj – "We are currently not only limited to the Indian market, but our geographical footprint has expanded beyond our borders into Africa, Bangladesh, and the Middle East. Our value in the market signifies the strength of our brand Indef."
We started capturing the market in 1980 and continue to have great dominance in the current market. We are also proud to say that our brand – Indef's strength and success are directly reflected in the respect and loyalty we receive from our beloved customers. Yes, at Indef, we are known for a very strong brand value proposition of superior product quality as a value-for-money offering with a greater vision of redefining material handling across the globe.
All these achievements would not have been possible without the privileged members of our Indef family- our founder, the most honorable Shri. H. A. Nevatia, who is the pillar and guiding force of our company, our chairman, Shri. Shekhar Bajaj, who implanted the exceptional vision of thoughts and ideas for our growth and success, our Board of director, Mr. Nirav Bajaj, who has given us the energy to propel the brand to the next level and our CEO, Mr. Amit Bhalla, who has always been striving against the odds to make exceptional things possible.
"Today, running on the 60th year of excellence, Indef is happy to be a cult brand and a market leader in the hoisting solutions segment, but not restricting ourselves to this," remarked our founder, Shri. H. A. Nevatia, "we aspire to become the global leader on our future route to more growth and prosperity.".
"Being certified as the most trusted brand in material handling to attaining this milestone today, we are vigorously working to bring in improvements and are receptive to changes in the industry," said our President & CEO, Mr. Amit Bhalla.
We dedicate this triumph to our trusted relationships with our customers, business partners, and vendor partners on the ground, along with our ex-and current employees who helped us achieve this feat of an astonishing 43% growth in FY 21-22.
"We especially thank our authorised business partners, who play a major role in our operation by ensuring timely delivery of our products and proactive service support to our customers throughout the country," stated our Board of director, Mr. Nirav Bajaj.
Their relentless support has been a key contributor to the growth of our organization. All of us here are working together for a larger and better future for our company across India, which is the most crucial and critical part of every organization, but here at Indef we have put our teamwork and channeled it the right way to this day, which has paved our way into the 60th anniversary celebration.
Recently, we had a grand celebration at The Radisson Blu, Lonavala, to give our employees a fresh, rejuvenating experience and to have them celebrate the hard work they have put in so far for the benefit of the company to make this 60th anniversary come to light. The bright day started with a grand breakfast, and next, we jumped straight into the fun games and music to make everyone enjoy themselves and to create an opportunity to greet, interact, and thank our pan-Indian employees who flew down to be with us on this glorious occasion.
Later in the evening, we had our foundation day celebration with our prestigious members of the Indef family: Our very first CEO and full-time director- Shri. H.A. Nevatia; our Chairman- Shri. Shekhar Bajaj; Board of Director- Mr. Nirav Bajaj; and CEO – Mr. Amit Bhalla. Our founder, Shri. H. A. Nevatia, was felicitated for making Indef what it is today, followed by the speeches of our members, which gave us a new dimension in leadership, wisdom, and thrive for successful growth.
The most deserving employee was awarded the employee of the quarter awards, followed by the departmental award, which was bagged by the Hoist Design Team.
After congratulating the deserving winners; 'Soul Salad' – the band, gave us a piece of soulful music for our ears. The funniest and coolest part of the event was the Indef popular awards, where employees had the craziest moments and lasting memories to remember.
Then, with the DJ night and gala dinner set on the table, the night ended beautifully. Post this, we had an amazing team trip to Imagicaa Amusement Theme Park, Lonavala.
We, as a company, are trying our best to keep our customers, business partners, and employees happy and satisfied with our quality of work, progress, and growth, and we take an oath that we will continue to do the same in the future.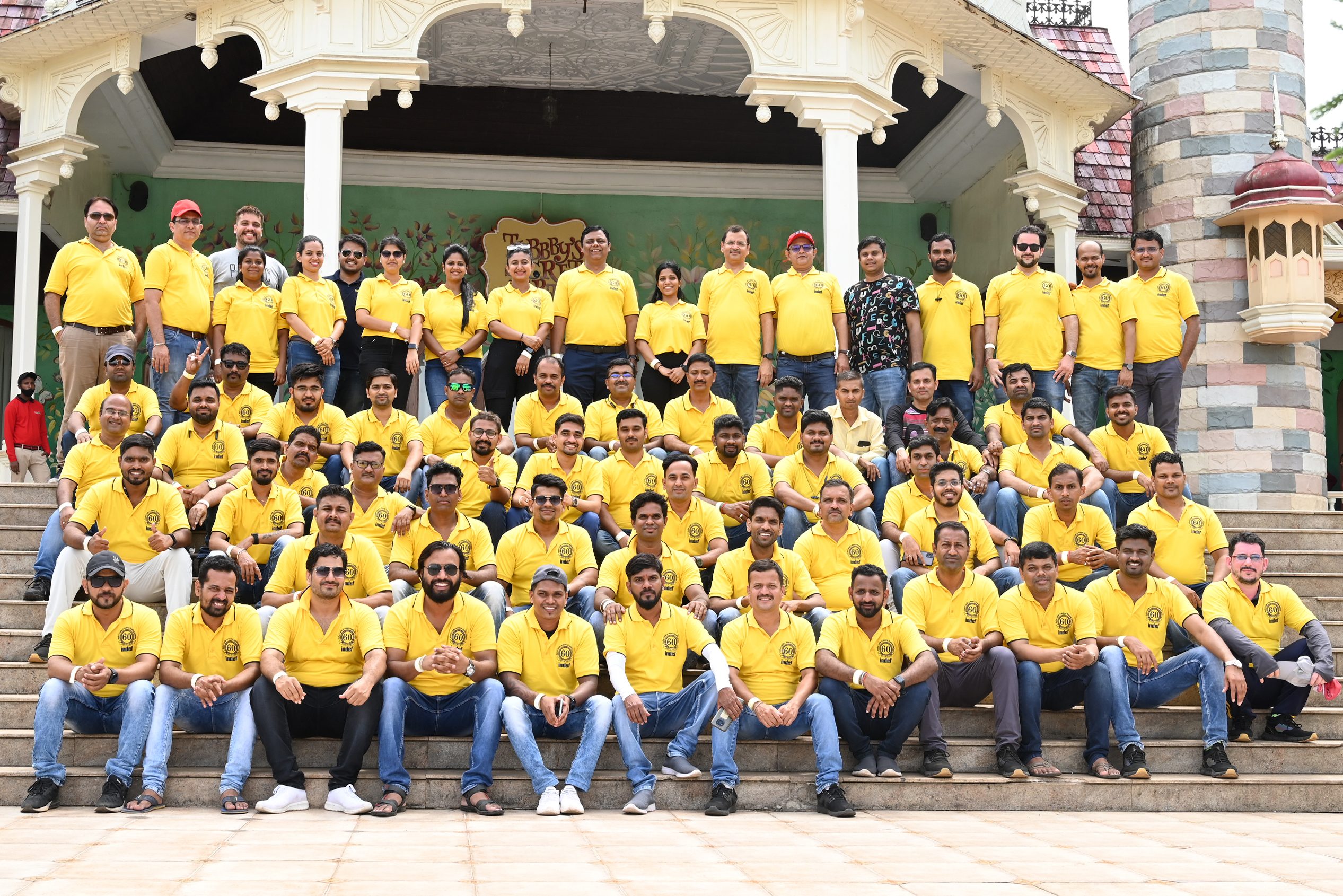 We have delivered the best products and services to our customers for 60 years and will continue the legacy along with our able partners and dedicated team.
Check out the glimpses of this celebration on YouTube: https://youtu.be/l2LFYelJ6D4
For more details about us, please visit www.indef.com